Yoga Mama is a beautiful, bright private yoga studio, run by international yoga teacher Cherie Lathey, located in Putney, south-west London. We offer general yoga and mat-based Pilates classes; a broad selection of pregnancy, postnatal and other health and fitness services, as well as pregnancy yoga teacher training. Discover more about us and our team here.
COMING SOON: PREGNANCY YOGA TEACHER TRAINING DIRECTORY
As the team expands both in the UK and internationally, we will be setting up a pregnancy yoga teacher directory here at Yoga Mama, so women can find a highly qualified pregnancy yoga teacher in their area.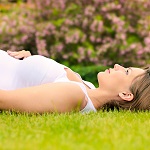 Yoga Mama has extended some of its services to nearby Earlsfield (Wandsworth). In conjunction with ProPhysiotherapy, we now offer Monday evening Pregnancy Yoga classes. Click here for more information about these courses.
PREGNANCY YOGA TEACHER TRAINING
AS SEEN AT THE OM YOGA SHOW 2014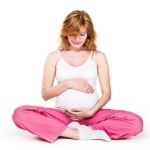 This 80-hour course pregnancy yoga teacher training course, which is fully accredited by YogaAlliance UK, will run over two full weekends in September and October 2015. It is open to qualified yoga teachers and trainees. Applications now open!
For full course details, visit the Pregnancy Yoga Teacher Training page.To request an application form, send an email to education@yogamama.co.uk.
PREGNANCY YOGA TEACHER TRAINING DATES FOR 2015
Autumn:

18, 19, 20 September & 2, 3, 4 October

November: 13, 14, 15 & 27, 28, 29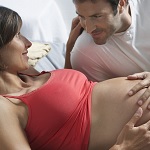 We are currently changing the format of our antenatal courses. More information to follow. Bookings will resume in September.
To register your interest in, please email info@yogamama.co.uk.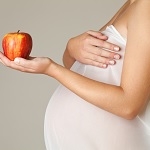 Pregnancy is a great personal journey for any woman and is a time of mental and physical change. It can also be a challenging time, as adjustments need to be made as the body starts to change shape.
We offer a comprehensive range of services - including prenatal yoga and Pilates, nutritional advice, pregnancy massage and osteopathy - which are designed to help you enjoy your pregnancy to the full. Discover more here!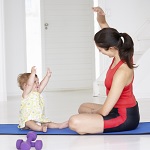 We have put together a selection of services specifically for new mothers. These range from postnatal Pilates (which enables new mums to re-tone core muscles weakened during pregnancy) to mum and baby feeding counselling.
To discover the full range of postnatal services that we provide, click here.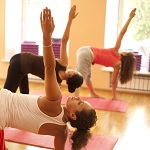 Ashtanga yoga is a flowing dynamic form of yoga, where each pose is linked and synchronised using a breathing system called 'ujjayi pranayama'. It is a set series of postures that are linked to the breath in a flow of movement, increasing strength and flexibility.
Discover more about Ashtanga Yoga classes currently running at Yoga Mama here.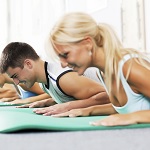 Here at Yoga Mama, Cherie Lathey and her team of highly qualified Pilates Instructors deliver a full timetable of mat-based classes that will help you achieve lifestyle changes and a mind-body connection as part of your new exercise programme for injury prevention and well-being.
For more information about courses available, visit the Pilates page.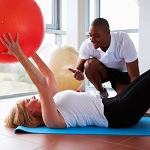 Want to get fit but tired with of the gym? Looking to return to fitness after injury? Look no further than Yoga Mama! We are currently running a series of courses to suit all needs, from gentle Tai Chi and restorative yoga to more physically demanding Fitness Boot Camp.
Click here to find out what courses are right for you.